And, the wind just doesn't stop, so I'm back! This time, I'm sharing my favorite book of 2018 so far. Drum roll please...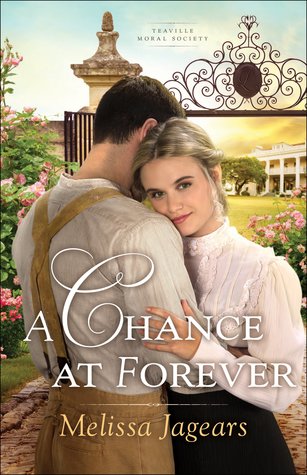 Mercy McClain joined the school board to protect the children of Teaville, Kansas, from the bullying she experienced as a child. When the worst offender from her school days applies for a teaching position, she is dead set against it. Yet Aaron Firebrook claims to be a changed man. Can he earn Mercy's trust--and her support for the challenges to come?
______________________________
_______
I have been a part of Melissa Jagear's influencing team ever since "Love in Store", and I'm not lying, her books get better and better.
Mercy is the character everyone loves to love. She is kind, sweet, and loving but she still has flaws and a hard time with forgiveness. She's the kind of character that you can "feel" with, and commiserate with. Her name is something she struggles with, but not in a mean way, she's just had a lot to deal with in life.
Melissa did a fantastic job with Aaron. Mercy was sweet enough to be angry with Aaron over hurting her, but Aaron had just enough hurt in his own life to cause sorrow on the part of the reader. Trying to turn his life around, he was such a strong character while still being like a fragile little boy.
Overall, the storyline was amazing. I have never read a plotline like this, and I think it was so well written. Melissa added in plenty of twists that I NEVER saw coming, and kept my jaw on the floor. The ending of this series is such a sad feeling for me, but she did a wonderful job wrapping it up! Unlike others that like to tie it all up with a shiny red bow, Melissa kept it real while still making the reader sigh in pleasure. A thoroughly enjoyable, captivating read that puts it at the top of my 2018 favorites list!
_______________________________________________________
I give A Chance at Forever...
5 stars!
*
I received this book from the publisher, but was in no way required to give a positive review.
Happy Reading,